4 Graphic Designs Apps For Visual Learning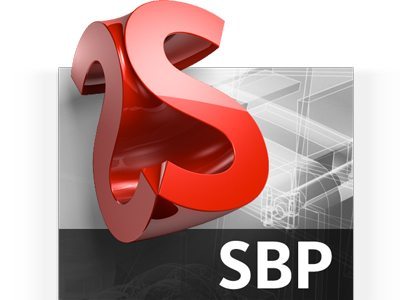 Graphic design students require a variety of tools in their arsenal at all times, ranging from high-end laptops to smartphones.
Most K-12 schools and higher-ed institutions, however, are focusing on the use of tablets. This is because designers are now able to use more of a 'free hand' in tablet use due to the availability of additional screen space. This is especially helpful in item personalization and logo branding, for mechanical engineering, as well as custom t-shirts or other commercial products, and perhaps most of all web design.
App development for tablets has surged in recent years, so you now have plenty of opportunities to take advantage. If you're a graphic design student looking for some educational apps for your tablet related to your subject, here's a list to help you out:
4 Graphic Designs Apps For Visual Learning
1. SketchBook Pro
Many of those who've used this app have purported it to be the best out there for graphic designer to create custom designs through painting and drawing. The app comes with a streamlined user interface and sophisticated drawing tools that are easy to use. You can create large canvas and set the layers dynamically.
There's also an option to zoom up to 2500%. You'll find more than 60 preset brush options which include diverse options such as markers, pens and pencils.  Stamps brushes and brushes are 90 in number additionally. Layers can be reordered, bended, duplicated and adjusted for visibility. You can import them from the photo library as well as the camera. Students will also be presented with event news through the build in sports panel. SketchBook Pro is available for both iOS and Android.
2. iMockups
iMockups is another great app for graphic designers and it allows them to make wireframes and custom mockups directly on the screen. There are several built-in templates pre-loaded which can be used and customized. The user can also clone them or copy particular features from the templates across different pages.
Students who need to come up with ideas and brainstorm at particular times can use iMockups for the purpose. A single finger can be used to access the elements while double fingers can be used for panning the canvas. You can even manage multiple projects at once and the project viewer allows you to navigate through them flawlessly. iMockUps is available for iPad.
3. PixelCalc
This app is quite effective for graphic designers whether they're designing something for digital media or traditional media. If you want to transform inches into pixels or want to do it the other way around, PixelCalc will do the honors for you.
You get a proportional calculator on downloading the app. This calculator finds out exactly how much reduction of an image or artwork is required. You can resize anything using this calculator without sacrificing the originality of proportions. You also get reference charts such as shutter speed charts and print sizes chart.
PixelCalc is available for both iOS and Android tablets.
4. Color Pal
This is one of the free apps available for graphic design students. Through Color Pal, you'll be able to select from a variety of color palettes for the project. If you're too busy to brainstorm and find out the color combinations that will make your design stand out from the rest, this app will be your buddy and do the selection for you.
You'll also find color values HEX, CMYK and RGB. All of them can be e-mailed quickly for any references required. Color Pal is used by both professionals and students and is available for Android.
Graphic designing and other educational apps will continue to grow as institutes introduce students to digital devices for creative learning.